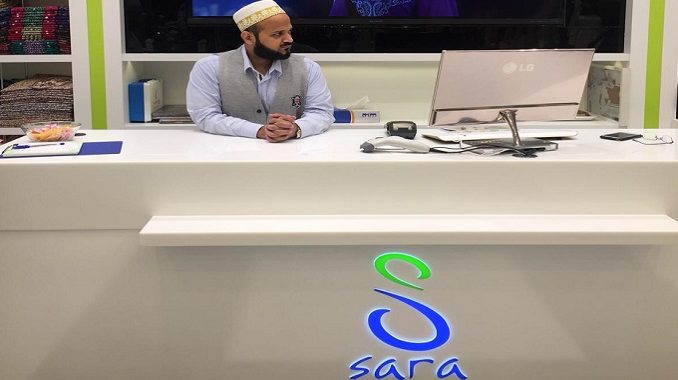 Being undergraduate did not hold back this young entrepreneur to Setup up a Corporate Style Unique Design & Retail Business in Garments. His inspiring journey demonstrates that qualifications do not stand in the way of a persevering & determined person, establishing a business in 4 countries, 24 showrooms, and 250 employees.
Yusuf Saifee was a man on a mission when he landed in Kuwait in December 1992. The teenager was driven by a simple dream that he had no clue what would take him to dizzying heights.
(1) Early Days & the Beginning of Work Life.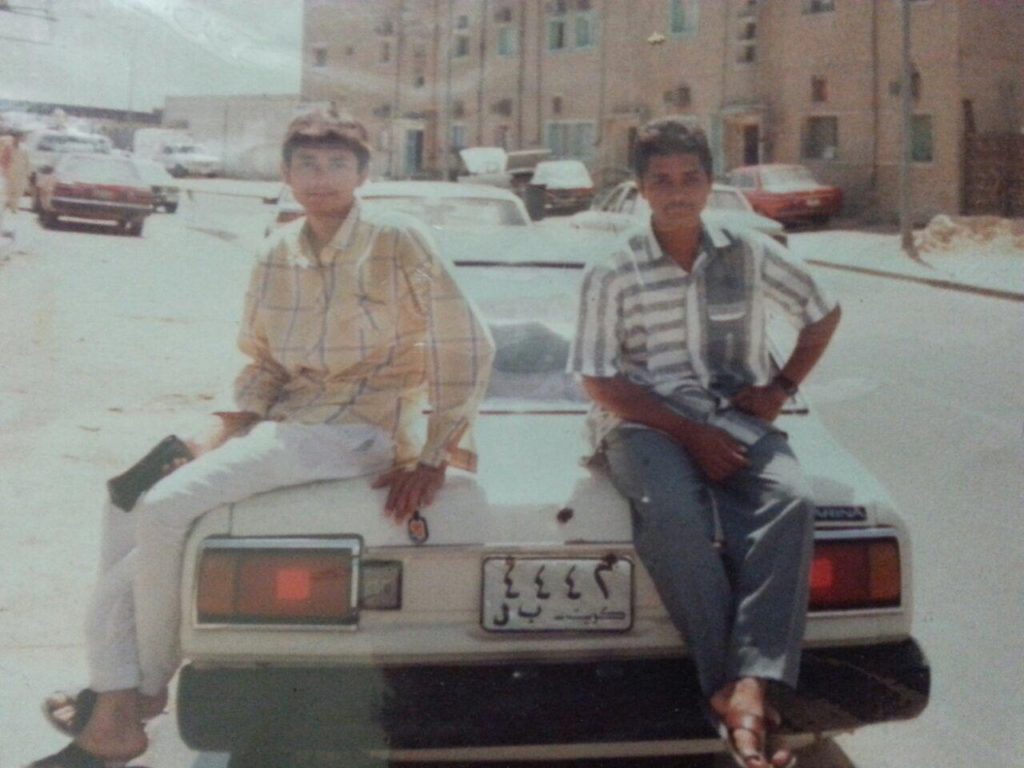 Unfortunate circumstances had led to Yusuf leaving his studies after the 10th standard, with the responsibility of earning a living for his mother, younger brother and himself at this tender age. His father, Mulla Dawood Bhai had died suddenly in Kuwait and there was no one to earn the family's bread. Yusuf had seen good days when his dad had been alive. He used to have tailors come to the home to take the measurement for his clothes. After his father died, he had to go to the tailor's shop to get his uniform stitched only to be told that he must first pay his past bills before he could place a new order. With a heavy heart, Yusuf realized that it was time to leave his studies and support himself and his mother.
While he was leaving for Kuwait at the airport, his mother Bilqis ben had expressed that she wanted to do Hajj as his father passed away without performing Haj. His father, M. Dawood Bhai had helped as many as 150 persons to settle down in Kuwait by paying their travel expenses. Now his son had landed in the same country with the resolution that he would never ever work for someone else but be his own boss. This was a commendable emotion for a boy of such tender age.
The only question was how was he going to do it?
Those were the old days. Yusuf took to the work of Feri (Biya). He joined a team who would go around selling goods, got trained in 7 days. On the eighth day, he was on his own and earning a living for himself. He knew that had to earn money to send his mother for Hajj. So he decided to work with clear goals and the first target he set himself in the first month was KD 150 (Kuwaiti Dinar). He achieved the target and then each month he set a higher target for himself. The next month he set a target for KD 250, then KD 450. The question was how would this boy do this? The answer lay in good customer service, customer segmentation, targeting right customers and good manual system. Yusuf was very astute and he studied customer taste as per the customer's age and purchased goods to match each customer group. He was highly successful in this strategy and he managed to delight his customers and meet his own sales targets. Another important strategy used by Yusuf was systematic documentation through maintaining a diary wherein he separated the local areas into zones and he serviced each zone regularly in the Feri business. By the mid of 1993, he had earned enough money to send his mother for Hajj. After performing Hajj, she visited Kuwait and his mother left giving him a new target, to set up his own shop in Kuwait. Yusuf had already saved KD 2000, which he would use as his capital.
(2) First Interaction with Business
Now Yusuf had reworked his plan and was ready to set a clothes shop as soon as possible. He along with a partner set up his first shop in Abbasiya, Kuwait by the end of 1993.  His shop did very well as Yusuf continued to use the same strategies that he had developed over the last two years.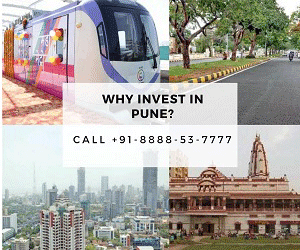 He noticed that sales would slump when he left for vacation in India. When he took a 4-month vacation in mid of 1997, he didn't know it was going to change the course of his life! When he returned to Kuwait, he was dismayed to find his shop empty of stocks and with a debt of KD 5000. Same afternoon, a supplier came over and started abusing Yusuf over an outstanding of Kd.1500. Shocked at this behavior, in distress he took a qarz (loan) from his uncle and paid the supplier the next morning.
Yusuf realized that it was time to move on! He had already been interested in designing clothes and had been observing the goods coming into the shop and thinking about how he could improve their designs. He decided to give his passion a try. He went to the cloth market and purchased 4 bundles of cloth of different colors. He was in for a rude shock as every tailor refused to take his order saying they were busy and had no time for orders from non-Kuwaitis. After roaming with the 25 kg weight on his back for 2 hours in the summer heat, the dejected Yusuf stopped at the shop of Mangaldas tailor and asked him for a sip of water and requested a place to keep the thans till he found a tailor who would take his stitching order. Mangaldas seeing his dismal state in the Kuwaiti summer heat, in pity agreed to make the clothes for Yusuf as per his designs and deliver it in 2 days.
(3) Time for a move On with Bold Decisions.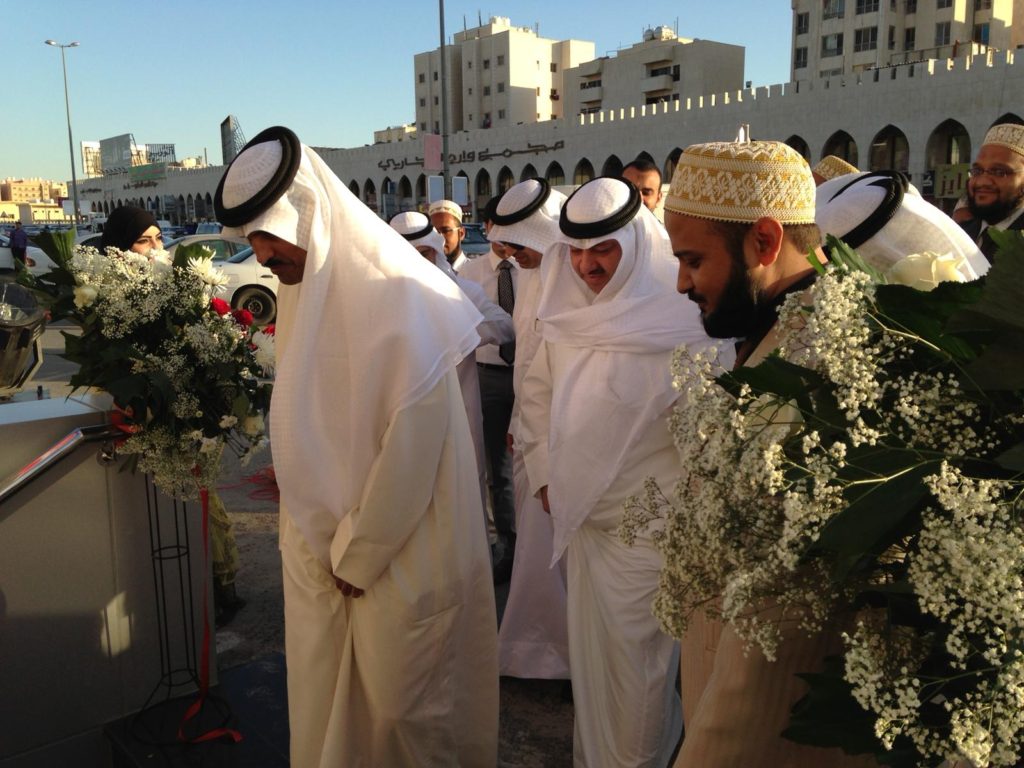 After 2 days, Yusuf took delivery of 125 pieces. He paid the tailor and the cloth supplier a total of Kd.250. He was worried now as to how he would dispose of his large stock and he decided it offers it other shopkeepers near his shop. Naturally, they showed no interest, hence Yusuf decided to display and sell in his own shop. With courage, he placed 12 pieces in his shop and by evening 9 pieces were sold. The next day 20 pcs and then 30 pcs, all sold. The neighboring shopkeepers, who had observed the sales and customer inflow, also decided to purchase from him and within a few days, all 125 pieces were sold out.
He made a good profit on his investment of KD 250. When his partner returned from his vacation after two months, Yusuf appraised him of the situation, converting the debt-ridden shop into cash surplus. Yusuf had made his decision to end this alliance and in good terms, they split. The partner kept the shop and Yusuf walked away with the cash and a big dream.
(4) The Creation of 'Sara Plaza'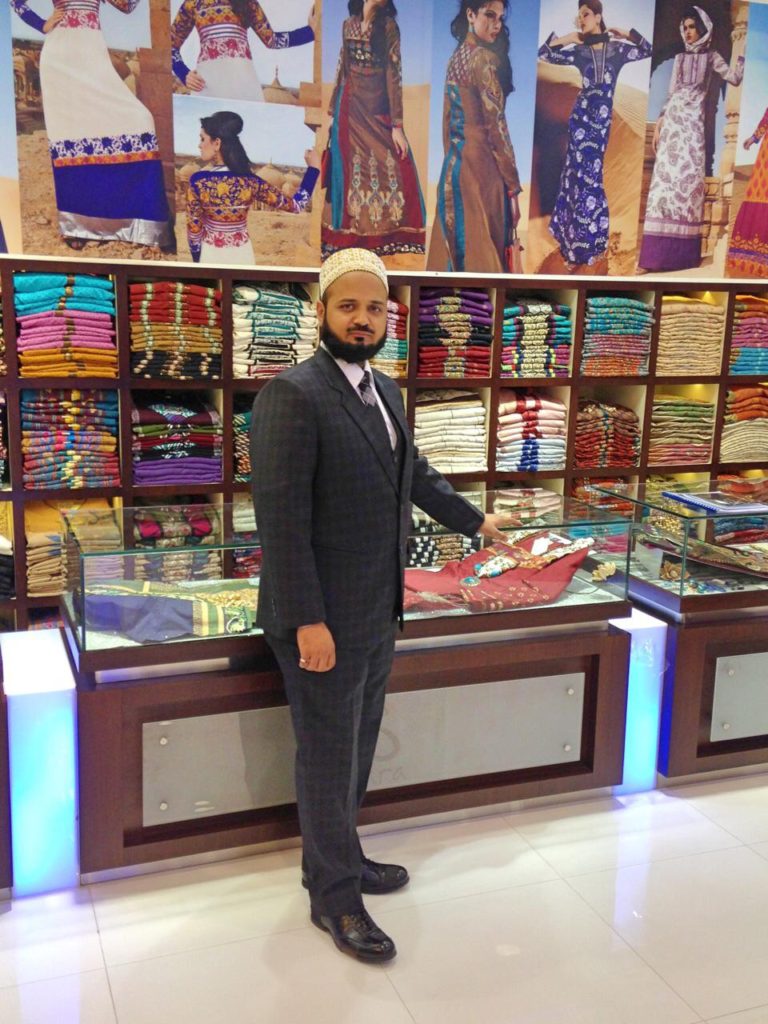 Along with two friends, Sk. Yusuf set up a new shop and he stocked it with his own manufactured designs as well. He also sets up his own garments manufacturing unit in partnership with his uncle. He hires the same tailor, who had refused his uniform. In 2000, he gets married to Fatema and while in Mumbai, he lands on a key observation and decides to import the products from India. This becomes a turning point for him as he realizes that he could expand business by importing manufacturing products to his own designs.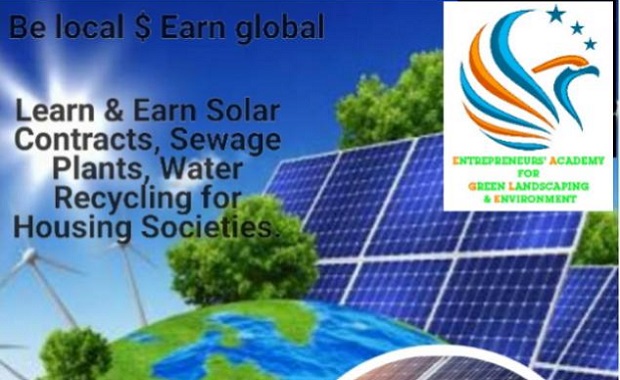 In 2003, while he is in Dubai, he is attracted to the showroom concept which exists in airports and malls. He decides to experiment with this showroom style in his own shop. He redesigns his shop with spotlights at a marginal cost. The renovated shop is a runaway success and a new brand called 'Sara Plaza' is created!
(5) When dreams come true
Prompted by his first success, Shk. Yusuf now opens a new showroom in Fahaheel, followed by 2 more showrooms in Farwaniya and Jahra in Kuwait. His dream was to have 4 showrooms in 4 different areas of Kuwait had come true by 2004. During Syedna Mohammad Burhanuddin's (RA) Kuwait visit in 2004, he was launching the Jahra outlet. A strategic decision was taken to only focus on sourcing goods for the showrooms rather than producing them and they decided to shut down the manufacturing unit after 8 years. The staff was not fired but all of them were retrained and absorbed within the various showrooms as a humane gesture.
(6) Expansions into new countries
In 2005 Shk. Yusuf took one more bold and ambitious decision. Given the success of his showrooms in Kuwait, he decided now to venture into international markets. His focus now was UAE and Oman. He took a big risk with the courage to open his 1st branch in Dubai, visited Dubai 26 times to select the shop of his choice. The first concept showroom opened in Gold Souk Dubai, a mega success and another feather in his cap. He was now sure that this concept of branded showrooms was his niche and he decided to expand in this area further. His Brother M. Ali Asger also joins the company and as he's also very dynamic, Shk Yusuf decides to send him to take charge of Dubai.
(7) Key Business Challenges
Firstly since 2002 Shk. Yusuf invested in a customized accounting system as he knew that without his accounts being in order, his business growth could be stunted.
Secondly, his business vision helped him to implement a security system with tags to prevent theft of stocks by insiders and outsiders at a very early stage. A third was his special care and attention towards team building. He was in partnership with friends who were very supportive of him and all his initiatives. Forth was delegation. He would hold weekly meetings with all showroom managers, where problems were tackled and solutions were considered and the minutes of meetings prepared with a problem-solution register. Later, if anyone had a similar problem, would only search from the register to find a solution. If the problem did not find a solution then one had to come to weekly meeting and register and raise the matter there. Fifth was that a very good recruitment system consisting of 2 levels of interviews was instituted to ensure that the right staff was hired for the showrooms. The constant growth strategy had led the company staff to grow to 250 people and it was a great challenge to ensure correct performance and continued sales growth.
The sixth challenge was to find the right showrooms at the right locations and Shk. Yusuf left no stone unturned, undertaking multiple trips and offering premium price to procure the shops.
With the expansions, he had to ensure that profitability was not affected and would take the bold decision to shut down showrooms that were not performing well over a period. He contributes the success in Dubai to his brother M. Ali Asger Saifee, who relocated to Dubai along with his family and led the journey of business success there.
(8) Business Transformation & Business Satisfaction
Sheikh Yusuf had heard that McDonald's had taken several years between opening the first outlet and second outlet. He learned that they had detailed manuals in place for each procedure at McDonald's to ensure that each outlet served each customer in the same way. To create a replicable experience at each showroom Shk Yusuf had all his managers meeting for a set duration each day for 6 months to write down detailed procedures for every aspect of the showroom including rules and regulations, hiring policies, compensation norms, inventory management, etc. This enabled his vast network of showrooms to operate as a corporate entity and made the process of opening showrooms easily replicable for new locations.
He also has a strong senior team comprising of himself, his brother M. Ali Asger Dawood Saifee, Ali Asger M. Qayum Saifee and Hakim M. Qayum Saifee.
There are several key factors which contributed to his huge business Transformation. Primary being fashion designing, own fashion catalogs, fashion shows and participation in design events worldwide. Another Key reason for his success was the customer database that he had been building since 2006 and he strengthened the marketing by gathering more customer details via a call center and sending colorful catalogs to his customers on a quarterly basis. Having a company vibrant website and aggressive advertising on social media such as Instagram & FB, robust e-commerce website, http://saraarabia.com/, the business transformation was undertaken from a small corner shop waiting for customers to a marketing juggernaut, Daraat Sara! Sara is a very reputed brand in the Middle East and is the preference of Arab women. It is his pride and he follows local regulations in each country and today he had the type 19 residency visa in Kuwait where he can sponsor other people into Kuwait. He has 250 persons working for him in Kuwait, Dubai, Saudi Arabia, and Oman. He believes it is the Barakat he received from Burhanuddin Maula (RA) and today from Aaliqadar Mufaddal Maula (tus) that is the reason for his success
(9) The Future Growth Plans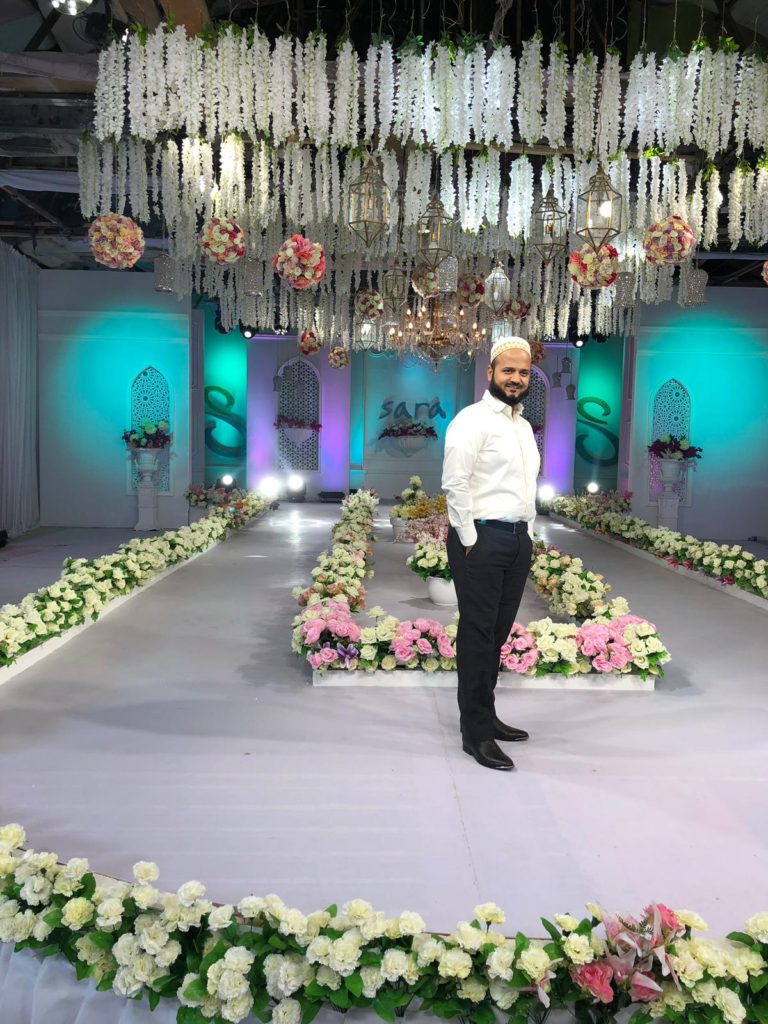 He plans to expand into Egypt and a few more countries and he has introduced 2 new range of products, Black Gold (abayas) and Kaftans for children.
Sk.Yusuf Saifee Quotes :

"Learn through research, gaining experience and by taking risks."

"Don't get into fields that are not of interest to you".
He advises that it would be a worthwhile journey to create a new product, a new entity or a new brand.