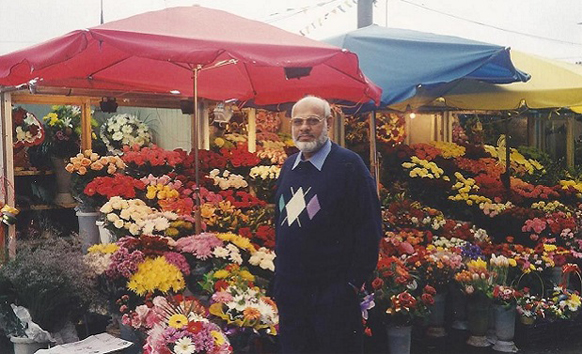 It is rare to see a highly qualified person in the world of business with 3 professional qualifications but Shabbirbhai Makda, from Mumbai, India did exactly that. Shabbir Makda acquired triple qualifications of Science, Law and finance. Such men are a beacon as they have shown by their dedication by hard work and sheer determination to excel in the field of business by constantly upgrading their knowledge, taking risks, learning from their mistakes and experience. His journey also signifies the importance of career planning and guidance to select the right path to pursue for higher studies.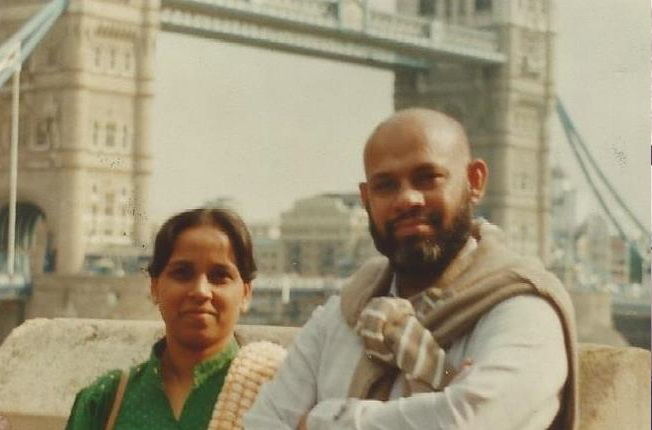 1. Education and Jobs Ladder
Shabbir Makda hails from Amreli in Gujarat and completed his schooling from Kamani Forward High School in 1966 from Amreli and did Inter Science in 1968 from Kamani Science College – Amreli. Then he shifted to Mumbai and completed B.Sc. from Bhavans College Andheri (Mumbai) in 1970. While staying in Hostel in Mumbai, he used to give tuitions to cover his fees and expenses. Then he took up job in Mumbai in various capacities. While doing last job as accountant he came in touch with Mr. N. E. Merchant – a Chartered Accountant. As he was good in accounts, he suggested him to take up further studies of Chartered Accountancy. Mr. N. E Merchant's offered him additional Rs. 40 over and above the stipend of Rs. 60/-, totaling Rs. 100/- as an incentive to study further. As this was not enough, an outside education Trust offered him a loan of Rs.4000/- to cover his fees for his CA studies.
In 1979, he was one of the two persons who cleared his exam of Chartered Accountancy, out of the 14 persons who were preparing along with him. In between he joined the New Law College in Matunga Mumbai along with his CA articleship and successfully completed his law degree in October 1975. He completed his CA articleship in 1978 successfully and cleared final exam of CA in May 1979.
He decided to work thereafter and took up 3 jobs from 1978 to 1986, of which two were in India while one was in Muscat, Oman which lasted 6 years.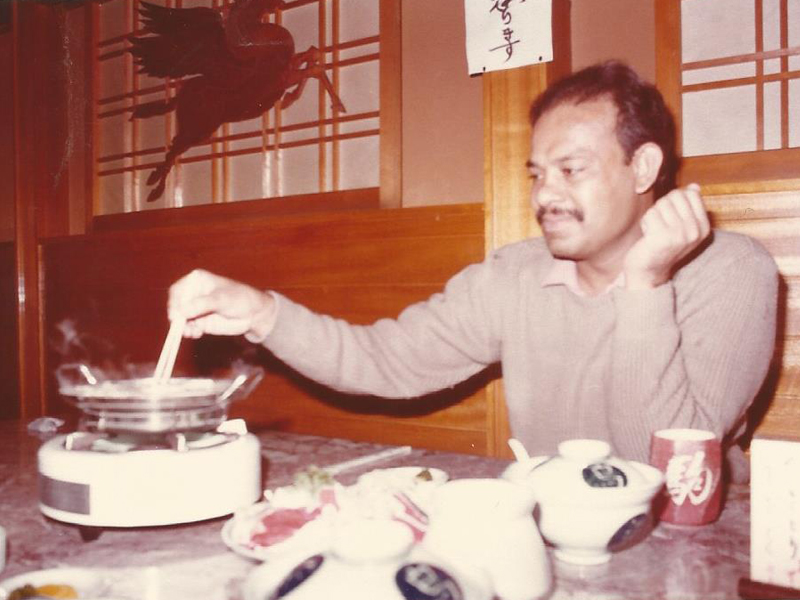 He took his first job at Machine and Fabric Polygraph India Limited, in Mumbai and worked as Chief Accountant. Then he joined Allana Group of Companies in 1979 as a Finance Controller and worked there for 2 years. During that period, he was also giving lectures in Burhani College, Mumbai on part time basis. Then he got an offer in Muscat, Oman from W.J. Towel Group dealing in carpets, curtains and furniture and in March 1980 and joined them in Muscat.
After working for 6 months, Shabbir bhai informed his company that his skills in financial management are not being utilized as there is not enough work in Finance for him and enough staff was already there. They gave him the additional roles of Purchase, HR, Sales and Marketing as well working as Deputy GM. This move turned out to be a blessing in disguise. This new role allowed him to travel and he started travelling to China to purchase high end silk and woolen handmade carpets. Eventually he travelled to Pakistan, Sri Lanka, UK, Singapore, Hong Kong, Malaysia, Thailand and Japan, among half a dozen other countries, to represent his company. This gave him tremendous international exposure as well as an excellent overview about different aspects of business. In 1986, his company decided to go into restructuring process and they offered various options to the team. Shabbirbhai felt that it was now the best time to move back to India.
2. First Interaction with Business
He saw himself as an entrepreneur and he decided to settle down in Bangalore which he found to be very beautiful with better living conditions than Mumbai. In 1986, he moved to Bangalore, Karnataka and fortunately for him he meets Fazalbhai who wants to give him distributorship for Karnataka state for video projection system. Fazalbhai, the owner of the video projector business, imported the product and technology directly from NEC Japan and was marketing the products in India. During their meeting, Shabbirbhai convinced him that he was the right person for this assignment even though he was new to this field and thus he found an opportunity to start his own business. He launched Nutec Electro Products Pvt. Ltd, based at Bangalore.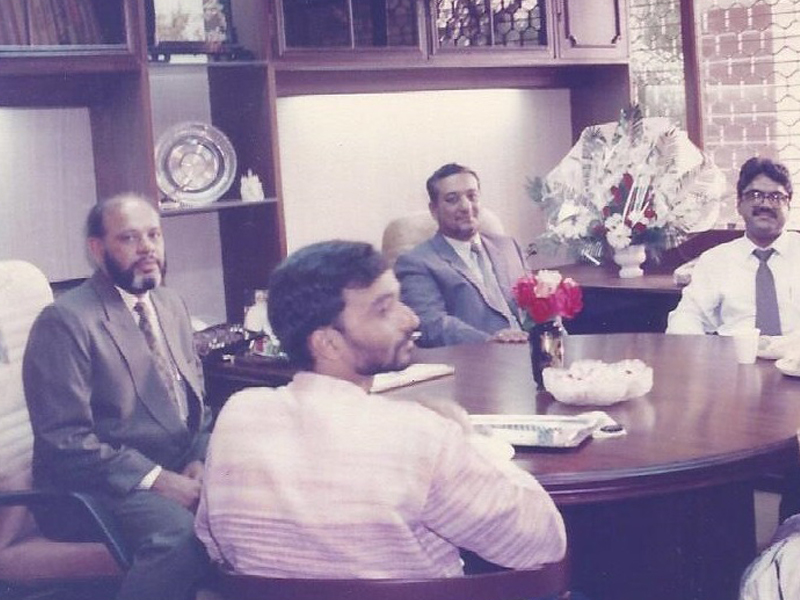 3. Business Transition and Key Challenges
As a distributor for video projectors his immediate challenge was to understand how this product would be useful to people and how he would market it. Fazal bhai was proved right and for three consecutive years Shabbirbhai was the best distributor of the product in the entire country, selling 50-60 units per year in the villages, educational institutions and big manufacturers like HAL, BEL, BEML etc, each costing about 3 to 4 lakh rupees. In 1998, he decided there were better business prospects in the UAE and he decided to venture into the marketing of genuine leather goods in the markets of UAE and Oman. He set up base in Sharjah and started the Dynasty Leather Trading Company. It was his firm belief that he could sell any product if he had studied the product well enough and had gained the confidence that his product was worth marketing.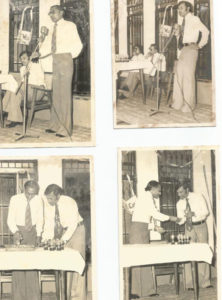 Later he shifted to Dubai and continued his import/export business from there, in the name of United Friends Trading. Shabbirbhai rues this decision to move again to the Gulf as not a very good one but believes that as business people one may take some decisions that in the long run may not prove so beneficial but risk taking is part and parcel of life.
Recession was setting into Dubai in 2008-09 and on araz to Syedna Muhammad Burhanuddin (RA) he received Raza to shift back to Bangalore. In 2010 he shifted back to India and set up a business in Bangalore for other personal reasons as well. Given his educational background, business experience and international exposure he knew he would succeed in setting up a new export/import venture.
His first challenge was met as he had the required capital to setup the business and he knew what products to trade in. His second challenge was the how to setup the business to cover whole of India. He meet this as his business was purely based on the digital marketing model way back as 2011, which was through a dedicated company website in the name of Link International.
His third challenge was to establish the customer base. Says Shabbirbhai, 'everybody knows that, we, the Dawoodi Bohras are a business minded community and we are honest in our dealings. If someone comes to me with a request to import a particular product, I tell him that I would study the product and would revert to him about the best ways to import it. This builds trust in the mind of the customer.' He gets constant inquiries through Indiamart.com, of which he is a long time member.
An important aspect of business is to adapt with the times and when the new GST laws came into effect, Shabbirbhai effectively restructured his business model to ensure his business was not affected. This entailed opening up a new company that would be more effective in dealing with the laws, after taking Raza of Aqa Maula (tus). In this way his educational background continues to play a key role in his business as his financial degree and law degree help him understand Import/Export laws.
4. Current Business and Operations
He is now running this company since 2011 and he operates completely through the online marketing model and has 6 people working for him in his office in Bangalore. Many of his customers have never seen him and know him just by his voice.
He is the CEO and also his wife Sakina, who worked for IBM, joined him in 2012. While working at IBM in Client Briefing centre, she got to meet the ex-president of India Dr. A. P. J Abdul Kalam. She has been closely involved with the business and this can be a very effective strategy in ensuring the company's control remains in the hands of the entrepreneur.
5. Business Satisfaction and Future Growth
Today Shabbirbhai is happy running his own business. He having three daughters, all married, this business keeps the senior couple gainfully occupied. It offers them a chance to travel around together for business as well.
He keeps his eyes and ears open to respond to the market as that is the key to a successful business. With the falling rupee, appreciating dollar and new tax laws, import is less lucrative and to tackle this challenge Shabbirbhai is already looking to move into export by starting a new export oriented website, www.exportersindia.com. Exports would afford him a chance to travel to new countries and he wants to promote India manufactured products in different parts of the world. He loves travelling and has been to 66 countries already as he loves meeting new people as he likes to learn from them.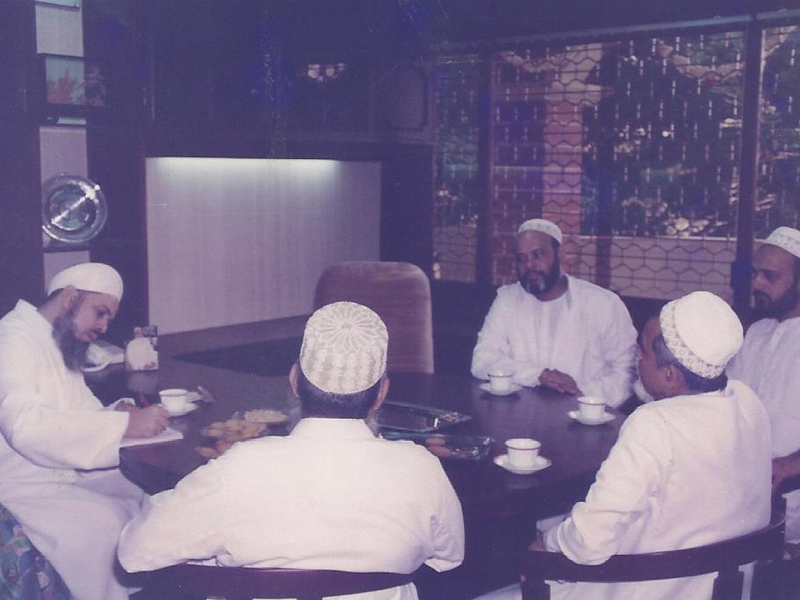 Shabbirbhai advises that education is must in the current age. Shabbir Makda says
"Go for higher education, gain experience for 5-10 years maximum and then go for business. With some experience getting into business becomes easy."
He says, "I always advice youngsters to give importance to education but do not give up on your religion."