The inspiring and adoptable journey of Sk Idris Malvasi demonstrates the career growth from humble beginning, timely switching jobs, sales orientation while being technical and transition to business with proper research, planning and team building into Agro manufacturing industries.
(1) Education & Professional Jobs Life
Sk. Idris Malvasi after completing his 10th in Dahod Gujarat, India had to take up a job to meet his expenses as he came from a poor family. After working for 1 year in Mumbai, his grandfather fell ill and as there was no one in his family to attend him, his uncles urged him to go back to Dahod and take care of his grandfather. He took a commitment from his uncles that he would like to continue his studies and they agreed to support him financially.
Along with his studies he would run coaching classes for about 27-28 students in the evening to meet his expenses.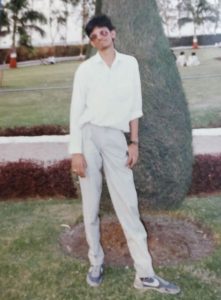 In 1989 he completed his diploma in Mechanical Engineering from Government Polytechnic Colleague, Dahod. He ranked 2nd in his college. He was the only person who had got selected by campus interview and in 1990 he took up his first job as trainee engineer in Ahmedabad Electricity (now Torrent Power Plant) maintaining coal boilers and steam turbines.
Just after 2 months, he came back to Dahod and took up a job in New Janta Metal Works foundry of cast iron & pipes and worked here for next 1 year. He then took a job in a cement plant for another 6 months.
One of his friends had taken up a job in Saudi Arabia and he recommended him that their company's Sales Manager is coming to Mumbai for interviews and Idris should go and meet him. He attended the interview and got selected and in January 1992, he landed in Saudi Arabia working for Al Qahtani Pipes & Coating Terminal as a coating specialist.
He recollects an interesting incident on the 1st day of the job. His supervisor gave him a broom and told him to clean the floor where they were working. He refused, saying he is a qualified engineer and wouldn't do low level jobs. The matter escalated and their American manager came there and took stock of the situation. The 6 feet guy said, "that's all, if this is the case, give me the broom, I'll do it"! He started to sweep, completed the task and left the place. Idris says from that day he didn't distinguish between low level or high level work and would do everything. This was an attitude changer.
Hard work paid off and after 3 years he was transferred to the sales department as a sales representative. Initially his job was coordination of local sales and later followed by international sales as well. He worked here for next 4 years.
He got a job offer to work in the same field from Abu Dhabi, UAE. He made araz for Raza in hazrat of Syedna Mohammed Burhanuddin Moula (RA). He received the reply with "Raza for Dubai". He took up the job and just within 2 months he realized that it was not a suitable company to work for. During this period he got a job offer from another company in Dubai and he took up that offer as he was on a visit visa. He later realized that he had infact he had been granted Raza Mubarak for Dubai only.
Thus in 1999, he took up the job in Gerab National Enterprises as a sales engineer. The company was dealing in pipe fittings, flanges, valves, stud bolt and gaskets.
In 2002, their company wanted to setup a new branch in Saudi Arabia and since Idris was the only member with Saudi experience, he was given the charge to establish the office and lead it as a branch manager. He worked here for next 5 years having 40 people reporting to him and having a 5 digit USD salary, with all perks like housing, Lexus car, education, family travel and medical allowances.
(2) First Interaction with Business
In the year of 2008, Mudar Bs visited the company where he was working and he shows the company infrastructure what he had setup. At that time Mudar bhaisaab told him "I would be very happy to see that you build something like this of your own". This was a turning point in his life and mind started working towards taking action toward business.
Later in 2008, he started a company Polaris Trading LLC dealing in Oil & Gas sector in Bahrain, in collaboration with a Dubai based company. Next 1 year he was establishing his new company and it demanded lot of foreign travel and also his parents were requiring him in his home town Dahod.
The research to identify the place in India was being done between Banglore, Pune and Dahod. He shortlisted Dahod, his home town as it enjoyed unique position with 2 border states Rajasthan & Madya Pradesh with plenty availability of food grains.
Hence in KUN safar 2009, he made araz in hazrat of Burhanuddin Moula (RA) for raza for flour mill in Dahod. He was granted raza Mubarak with name "Mishqat".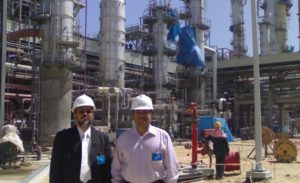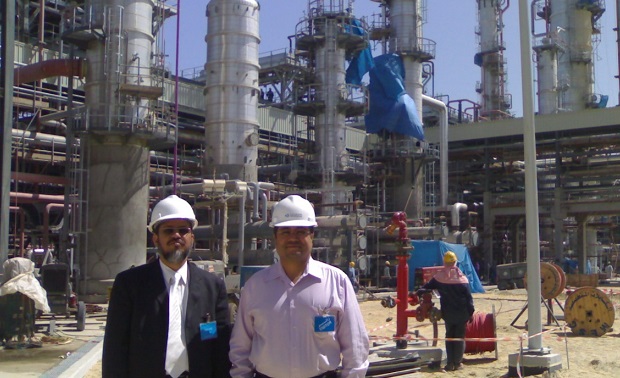 The period during the end 2009 and beginning of 2010 was most challenging time for him as he was stationed in Bahrain and finalized the flour mill equipment and basic design for the construction of factory. As it was becoming difficult for him to concentrate both the business, he made Araz again and was granted Raza to fully join the Flour Mill. He joined full time from May 2010 as CEO & Owner.
The commercial production has started in June 2011 with launch of Mishkat Agro Industries and with the brand name Mishqat Energetic.
(3) Business Transition & Key Challenges
During his business transition, he did face a few challenges in his journey.
The First was that he had the experience in the oil & gas field and food business was a different line. To overcome this he had to spend a lot of time learning from the right resources on the internet, hiring consultants, training and recruiting right people for the job.
His second challenge was additional capital. His initial capital (CAPEX) was self-invested. He had sufficient provision for family expenses (FLEX) for 1 year. During the construction there was over run on the project cost. He had to take Qardan Hasana from his two friends Sk. Huzaifa Sh.Abbas Bhai Rajkotwala and M. Aziz Ibrahim Rangwala, who were his colleagues in Al Qahtani Pipe Coating Terminal. After 2 years he was able to repay them and settle the qarz in full. They decided to reinvest it into the business and became equity partners.
His third challenge was marketing. The other flour mills in the region were setup from the time of Indian independence and had established clientele and factory setup. He was very confident of barakat since he started with Raza and Dua of Burhanuddin Moula (RA). He countered this challenge with technology and Quality. He has used the latest technology available in the market for the machinery and hired qualified personnel to run the plant and set up a well-organized laboratory to test the finished products before it delivered to end consumers. To match global standards of Safety and Hygiene they have been accredited by ISO 9001:2008, ISO 22000: 2005, HACCP, HALAL and FSSAI certifications.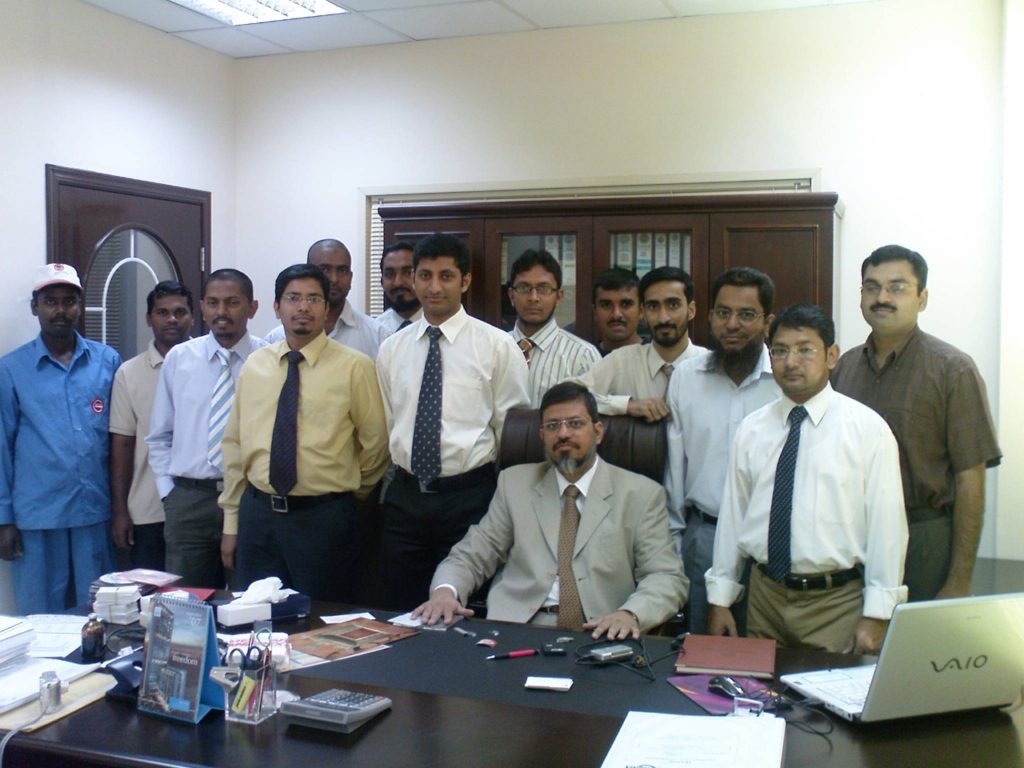 He meet the forth challenge of building the right team by hiring right consultants and offering a good package to establish the operations and carry out do the knowledge transfer. Over the years he got acquainted and learned the season cycle of his Agro business.
His children found it little uncomfortable in Dahod having lived in Gulf for so long. Within two years they settled down and now they really enjoy the weekend outings and regular schedule of holidaying.
He says his qualification and working in gulf experience are helping him in his current business as the machinery and equipment are mechanical, hence his contribution is enhanced. Besides during his job he would often interact with consultants from Delhi, Mumbai and Ahmedabad who could carry out work and do the knowledge transfer to local team to operate and run the operations. This wealth of exposure helps him here too.
(4) Current Business Operations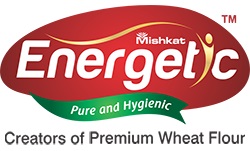 Currently Mishqat Ago Industries has a manufacturing unit in Dahod, Gujarat, India with an annual turn over 100 crores, having a team of 175 people doing manufacturing of Chakki Fresh Atta, Maida, Sooji, Rawa, Besan, Bran and rice flour, specializing in grinding and distribution. The distribution network is all over India and export to Dubai, Oman, Qatar, Kuwait, Malaysia, Thailand and South Africa. They have production capacity of 180 tons/day.
(5) Business Satisfaction & Future Growth Plans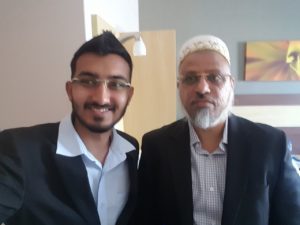 He says that after 7 years, it's a great feeling running his own manufacturing unit in India and in his home town Dahod. He gets to live with his old parents, which could not have been possible if he were to setup a similar unit in Pune or Bangalore. He gets to travel a lot.
It's a dream come true as he recollects that in a management consultancy meeting in Dubai, he had given a statement saying "As an entrepreneur want to have my own manufacturing unit".
In preparation of growth Sk Idris has invested into technology by implementation SAP ERP and they are into 3rd year of successfully running it. Staying in the same food industry, Mishqat Ago Industries's expansion is underway with a new floor setup to add another 120 tons/day production capacity.
Sk Idris Malvasi quotes :
"Leave the job, Take to Business by accepting the challenges"

"Timely and prompt decision are the key to the success of the business"
To the people abroad, he quotes:
"Come to India, it's a big market and plenty of opportunities available."
He advises that don't worry about adjusting to government rules and regulation. Select the right legal consultants, get along with regulations and slowing you will settle down and realize the benefits too.
In sports he enjoys playing table tennis and running. He say "Take care of your health first then the business".