Murtaza M.Fakhruddin Badri (Dada), Bachelor of Pharmacy after few months in job, quits and joins his father in family business of readymade garments in Kuwait. His inspiring journey demonstrates timely career assessment regarding our core values, making the bold decision to immediately change his professional job to business and the importance of career path planning during college days.
He did his primary and secondary schooling in Sagwara, Rajasthan, India. Then went to Pune and completed his higher secondary from Wadiya college in 1998. Then for preparing for PMT (Pre Medical Test) he went to Udaipur, Rajasthan and spend one year there. Then he returned back to Pune and completed his Bachelor of Pharmacy from All India Shri Shivaji Memorial Society's Colleague of Pharmacy (AISSMS), Pune University in 2005.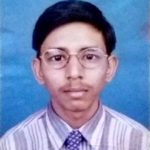 The turning point of his life was during his first year during Indore Ashara in 1999 when his father came from Kuwait and asked him to attend as well. After his exams he could attend only for 2 days 9th & 10th Ashoura with Burhanuddin Moula (RA). That time he wasn't in habit of wearing dadi and topi but on return from Ashara to Pune he was a changed perison. He had decided to be in dadi and topi in college also. He had a cousin who was much ahead in practicing this and his company proved pivotal in implementing this determination. Also henceforth he was cautious where he would eat and opted for muslim restaurants. His class mates soon became acquainted with his eating habits and made special arrangement for him during some party or events, respecting his sentiments.
He arrived in Kuwait on Dec 2005 and took up a job in private pharmacy and worked there for 6 months only. During this period he faced 3 situations :
i) Dadi & topi was not allowed
ii) He couldn't attend all religious miqaats as well during Ashara as he faced problems in getting leave for waaz.
iii) His salary was very low as assistant pharmacist. As per local law, one has to acquire 3 years work experience in any pharmacy shop as assistant pharmacist and then clear a national exam to be recognized as a registered pharmacist. So surviving with such a low salary for next 3 years was not acceptable to him.
In back of his mind he always thought for joining any business either related to his own profession or any other line. He then explored the drugs manufacturing sector for a job but he discovered that there were not so many frequent openings there.
His father M. Fakhruddin bhai Badri was running gent's ready-made garments business in Kuwait with 3 retail outlets. His father after completing 20 years in Sharp Co in the TV repairing section retired from job and had established his own retail business in partnership with his sister's husband in 1992. The business was split between 2 partners in 2006, hence now his father got 1 shop as per his share.
He was a critical juncture of his life. Finally made the bold decision and joined his family business. The first 2 years were a bit disturbing and it took him a while to change the mindset towards trading. During the first year he was also giving tuition to students in part time. He was very new to running business but he was fast learning. His father was also there to support him and enhance his business & trading skills. He started work as a salesman in the shop.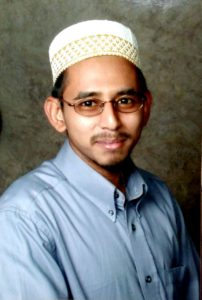 The key challenge in his business transition was managing sales. His father during the partnership of the shops was responsible for purchasing and didn't get enough exposure to retail sales. So he was continuously learning and his uncle was very helpful during the initial transition years.
Second challenge was the Arabic language as he was not prepared to deal with local customers.
Third challenge he noted was that during his college days he had no idea what his father's business line was and how would his education contribute to the business. Proper career planning was not done nor was any counseling session conducted to give him proper career guidance and the required business orientation during study period.
Now Murtaza handles selling, purchasing and handling accounts.
They have a retail outlet for ready made gent's items like Abaya, scarf and various gents' accessories. Currently they operate from the single branch and they are team of 3 people along with his father.
He says his Pharma qualification is not directly helping him but education has trained him to take up new areas and how to learn in a timely fashion. His education gained allows him the openness in understanding and brings clarity much quicker.
After 10 years running his family business he now feels settled in his trade and is happy that he is in the right track. He feels blessed that he timely joined the family business and averted the closure of his father business or the partnership share. His father was very supportive for his professional career as well and was willing to close down the shop in case he didn't want to join the business. But with dua of Aqa Moula (tus) their business is running well and at the age of 68 years, his father is too happy to have his son working with him hand in hand and should to shoulder for last 10 years.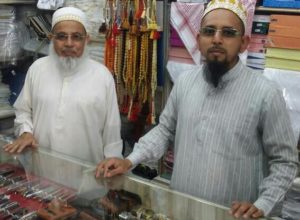 In future he wants stabilize the business further and is also looking forward to expand his business with a branch in India. He is open to guidance and counseling in this direction.
Mustafa M. Fakhruddin Quotes :
"Say Little and Work More"