Rashida Mustafa Baiwala, B.Com., having worked for 9 years in Kuwait as supervisor retail joins husband's business in IT field of Web & Mobile App Design & Development. Her inspiring and motivating journey demonstrates dedication, self-control, yaqeen and balancing of life's priorities.
Daughter of Abdul Kader bhai Bhojawala, she graduated with Bachelor of Commerce from K.P.B. Hinduja College of Commerce, Mumbai in 1993. Her first earning began from giving tuition to students while doing her 1st year. She completed her Diploma in Software Management and PG diploma in computer applications from Aptech institute.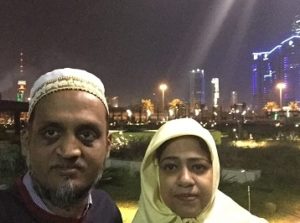 She joined Bapna Computers in Jan 1997, Andheri branch, Mumbai as a counselor, to guide the students to select the right courses. She was promoted as center manager, then with an additional role of chief technical manager looking after all Mumbai branches. After 2 years, she resigned as she was expecting her second child.
She arrived in Kuwait in May 2001 to join her husband who was working in Kuwait. In December 2001, she took up job with FAST Telecommunications as customer service representative.
In September 2003, she was promoted as supervisor – Customer representatives leading a team of 16 people, a multinational team including locals. She was reluctant to take the offer and refused it. That evening while discussing this with her family, to her luck, there was a daris in her building. She conveyed to Aamil saheb and they made araz in Aqa Moula (tus). She was mentally prepared that if reply states to leave the job, she would do so right away. She was fortunate to receive the reply in just 2 days of "Dua Mubarak". The next day to her surprise, she was called by management to reconsider the offer and now she accepted it.
She believes in 100% dedication to whatever work she does. With her commitment and team leadership, she had developed a very good reputation. She had excellent support from her management, never missed any majlis, waaz or miqaat due to work pressure including Burhanuddin Moula's (RA) 22 days Kuwait safar.
"Do Good and Good will come back to you"
Then in Jan 2006, she was promoted as Supervisor – retail sales leading a team of 35 people, responsible for customer representatives and call center operations.
By 2008 her husband had also established the website design firm independently, having a team of about 6 people. In December 2010, after 9 year in job she made up her mind to join her husband's business in IT field and put in her resignation. Well this triggered the most fascinating episode of her life.
The company's board of directors put in 2 attractive offers not to lose this valuable employee, being a chain of 30 companies. She would be promoted as "corporate sales manager" in the same company or given a role as "marketing manager" handling 3 sister companies. This offer was packed with the best salary and all the high perks, one could imagine or dream to have, ensuring one cannot refuse!
In discussion with her husband, he also hinted that you will be carried away as once you take the ultimate step to this high profile role, you will never be able to come back to family business or ever think of start anything of your own. But he left the final decision to her.
What will a mumin do if they have to decide even if shinning worldly fortune and tempting offers are placed in front of them? So she made a detailed araz in hazarat of Mohammed Burhanuddin moula (RA). The real testing time of her yaqeen and patience began. One month passed and no reply, so she waiting, sitting at home and did not take up any work. After 2 and half months, she received the Raza to join husband's business.
Now there was no second thought or reconsideration, she joins family business "Design Master" in March 2011 to take up sales & marketing role.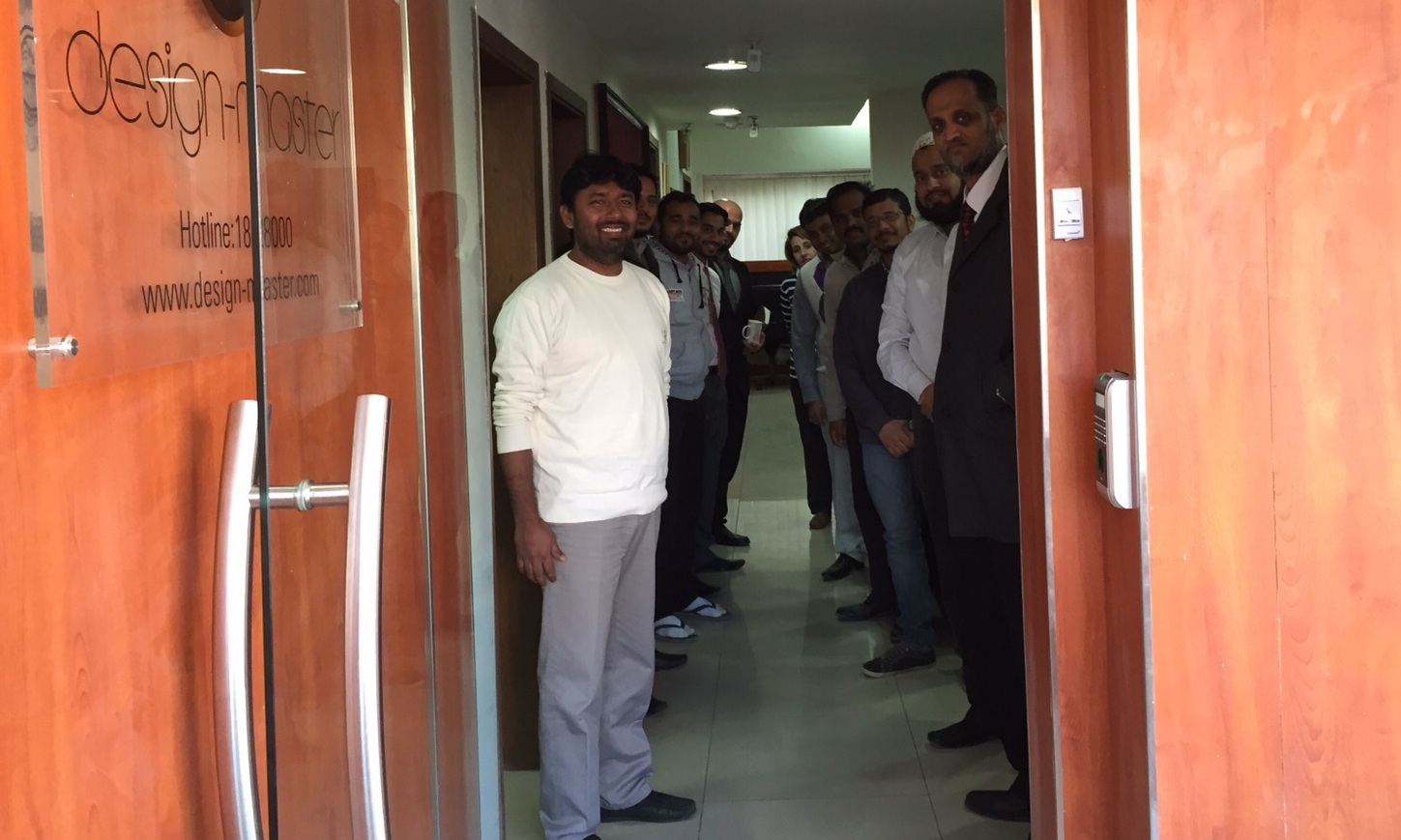 She did face a few challenges. In corporate world everything is highly organized with process and hierarchies, with well-defined roles. So she had to tone down in her approach to gel with the staff and work like a team. Then next challenge was to target more corporate customers and had to streamline the business process and reorganize the departments with this focus.
Third challenge was during the decision making. In corporate job, when she had a difference of opinion, she would express the view upfront and there was no hurt element there, people would respect your professionalism! But here you have to balance it out and she remembers Aqa Moula's hidayaat "shohar na kalam ne uthavo ane vazir bane na rahoo" which is her guiding force. Her husband was always supportive, accommodating and always encouraged her.
Forth was managing the complexity of growing team. Over the years they brought more professionalism with well-defined policy & procedure, rules and team accountability.
Their company now deals in website & smart phone apps design& development, medical conferences management and large LED screens rentals.
Having completed almost 5 years, she is very happy with where she is. He gets to be with her husband all the time which otherwise would never have been possible. Also their 2 children are well taken care of and she does manage to have her own space as well. As a company they have grown from 14 to 24 people in 5 years with 2 branches, Kuwait and Hyderbad, India (launched in 2013).
She says we Bohras are really blessed that we have Aqa Moula (tus) to guide us during critical times of our lives. She says, adhering with Raza and Dua Mubarak, she has witnessed the true meaning of barakaat, which cannot be just measured in financial terms or by job titles we hold. Working with her husband, she learnt the live impact of Aqa Moula (tus) bayan "Waqar si Jeevo".
Having established the business here, they now want to expand into few more countries by setting up offices there.
Rashida Mustafa Baiwala quotes :
"Balancing ones professional and personal life is very important; otherwise you might be a loser in life"

Always try to groom yourself with new learning and do something additional besides your regular work and this takes you ahead in life.
All readers please share your comments/feedback from this journey and any lesson learned to implement in your life.