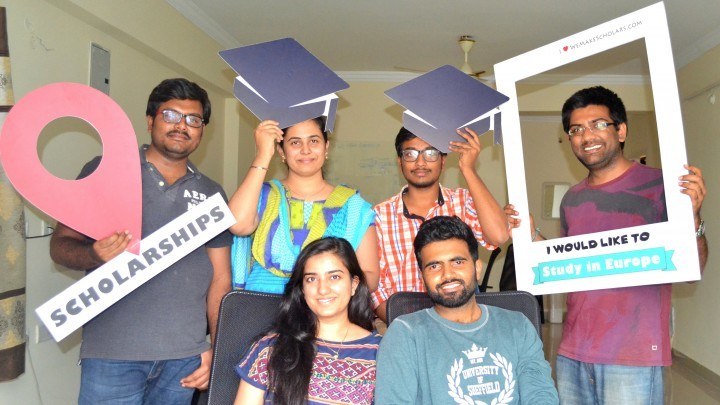 A visionary entrepreneur, best known for co-founding WeMakeScholars.com, a worldwide scholarship search engine, Damini Mahajan, co-founder of WeMakeScholars.com.
Launched on 29th April, 2015, Few of Journey Milestones :
This is one journey of friends who kick-started their entrepreneurial ride with just Rs. 1400.
Within 6 months, it crossed 3 million hits worldwide.
Used by more than 700,000 students from 214 countries to find opportunities from 17,000+ global scholarships and internships listed on the platform.
https://www.wemakescholars.com/
WeMakeScholars provides personalized guidance to study abroad aspirants using AI.
Best way to fund your Study Abroad
Discover and apply to thousands of International scholarships and
get the best education loan matching your profile, making it simpler than ever!
Company Summary:
WeMakeScholars EdTech Pvt. Ltd is an Artificial Intelligence technology based data driven company in the International Education space.
Using tools such as Global Degree programs, Scholarships, Internships and University finder, they use machine learning to recommend students the degree programs matching their interest and eligibility from 1000s of programs available worldwide. Their algorithm suggests the list of scholarships for every degree program with more than 90% accuracy.
The initiative is funded and supported by Ministry of Electronics and Information Technology, Govt. of India and BITS Pilani where WeMakeScholars was incubated as a start-up.
WeMakeScholars works with top universities globally to help them interact and recruit International Students in the simplest and most convenient way ever.