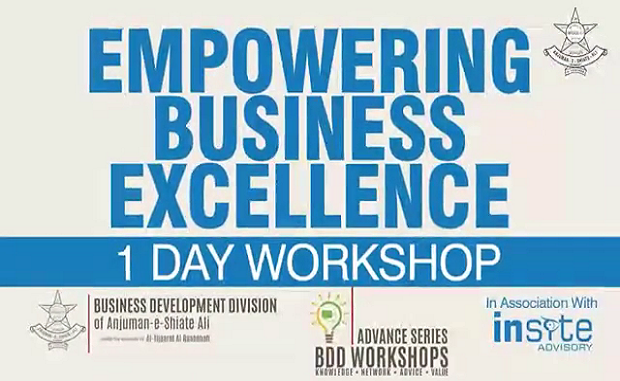 "Empowering Business Excellence"
Want to know what it takes to grow your business and keep the growth going?
Come and join this 1 day workshop.
For workshop overview and Registration, Please click below :
https://forms.gle/N6y1s9SPT8qivQgZ6
Organized by :
Business Development Division of Anjuman-e-Shiate Ali
Under the auspices of Al Tijaarat Al Raabehah (Profitable Business)
Date : Sunday, 28th April 2019
Time : 10:00AM to 06:00PM
Venue : At Hotel Sahil, Mumbai Central.
Workshop Fees: 1000/- (Check the workshop outline in the below attached video)
For more information you can contact Business Development Division Help-Line No. +91-84510-77562
For workshop overview and Registration, Please click below :
https://forms.gle/N6y1s9SPT8qivQgZ6
Video Link :